SGI Seoul(Headquarters)
Seoul Guarantee Insurance was originally established in 1969 under the name of Korea Fidelity and Surety Company, and, as a strategic business partner for both individuals and enterprises over the past years, Seoul Guarantee Insurance has provided various guarantee services and grown in parallel with Korean economic development.
As the one and only comprehensive guarantee service provider in Korea, Seoul Guarantee Insurance is currently the market leader in Korean surety and credit insurance industry, and also making headway into the overseas market based on its experience and expertise.
Seoul Guarantee Insurance has been affirmed its credit rating as "A+" and "AA- " by S&P and Fitch respectively for its strong and sound financial capabilities. Looking to the future, Seoul Guarantee Insurance will strive to achieve the goal of of becoming a "World's Top Class Financial Institution" leading the global industry.
Ownership Structure
As of Dec.31,2018 (Unit : Number of Stocks in Thousand)
Ownership Structure : Classification, Shareholding Information table

| Classification | Shareholding |
| --- | --- |
| KDIC* | 32,764(93.85%) |
| Life Insurers | 1,520(4.35%) |
| Non-life Insurers | 627(1.80%) |
* KDIC means the state-owned Korea Deposit Insurance Corporation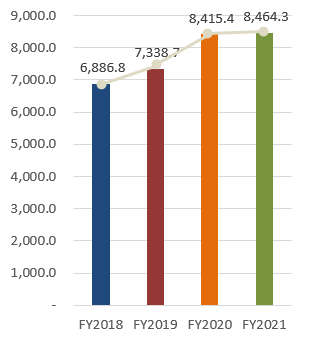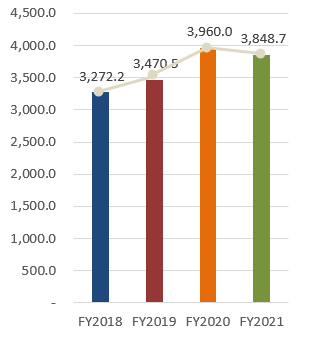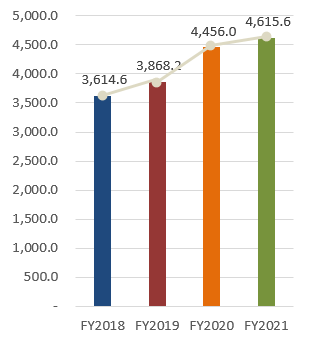 Financial Information : FY2014, FY2013 Total Assets, Total Liabilities, Total Equity information

| | FY2016 | FY2017 | FY2018 |
| --- | --- | --- | --- |
| Total Assets | 6,316.2 | 6,629.3 | 7,131.3 |
| Total Liabilities | 2,822.7 | 3,092.6 | 3,388.3 |
| Total Equity | 3,493.5 | 3,536.7 | 3,743.0 |
Key Index of Insurance Operating
(USD Million)
Key Index of Insurance Operating : Classification, FY2017, FY2018, FY2019, FY2020 

| Classification | 2018 | 2019 | 2020 | 2021 |
| --- | --- | --- | --- | --- |
| Original premium | 1,461 | 1,409 | 1,795.2 | 1,676 |
| Loss Rate | 53.3 | 63.1 | 69.0 | 54.89 |
| Solvency | 31.0 | 33.3 | 34.8 | 35.3 |
Fiscal year 2021: January 1, 2021~December 31, 2021.
Financial statements are based on Korean IFRS.
Applicable exchange rate: USD 1 = KRW 1.190,50 [Basic F/X rate provided by KEB Hana Bank on December 31, 2021]
Subsidiary
Subsidiary : Company,Business Area,Established,Shares Information table

| Company | Business Area | Established | Shares |
| --- | --- | --- | --- |
| SGI Credit Information Company | Debt Collection | Jan. 8, 2004 | 85.0% |